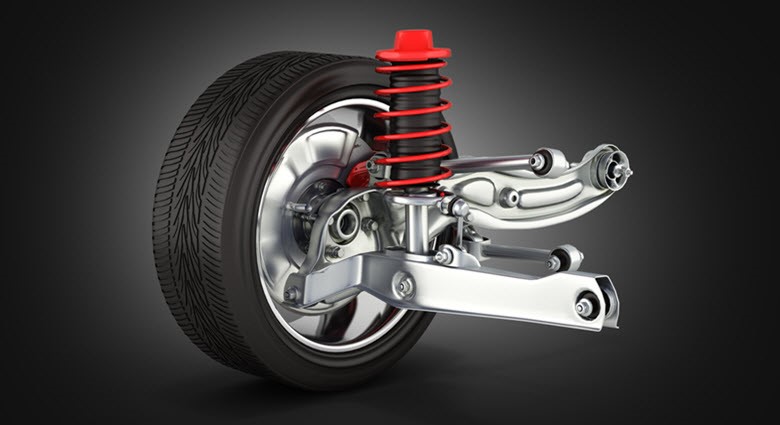 Does your car run rough, drift or pulls during turns, dips or "nose dive" when stopping? Furthermore, do your tires show signs of uneven tire treads or do you have damaged "oily" shocks? If you suspect having bad shocks perform a simple test. With the car/truck in park, press down on the front of the vehicle with all your weight and "bounce" it a few times, then release. Perform the same on the rear of the vehicle. If the vehicle continues to bounce more than 2-3 times after you release, it's an indication that your suspension is wearing out (more specifically you're in need of new struts and shocks).
The purpose of your vehicle's suspension is to keep you in contact with the road smoothly and safely. With gradual wear of suspension components, components will eventually fail and you could experience noises over rough terrain, uneven tire wear, bouncing and hard steering.
Today's suspension systems have evolved over a hundred year and are extremely sophisticated. These components include but are not limited to shocks, springs, struts, bearings, axles, ball joint, cv axles, sway bar and sway bar link.
You can trust our Amral Autocare ASE certified technicians to inspect and diagnose suspension problems and fix it right the first time. Amral Autocare has the qualified personnel, quality parts and most up to date equipment and procedures to get your vehicle back on the road safely.