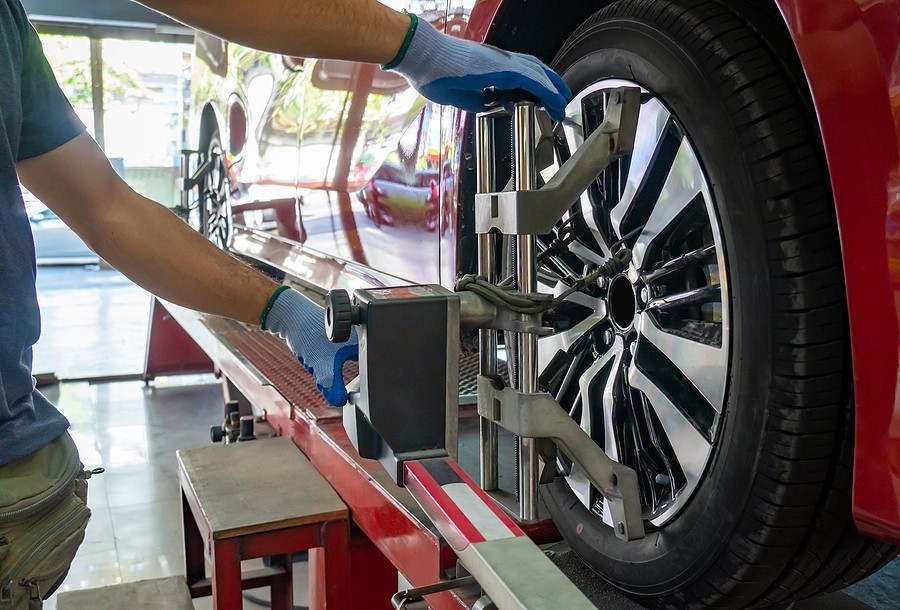 Are you noticing uneven tire wear, offcenter steering wheel or drifting to one side? This could indicate it's time for a wheel alignment. These are signs that a wheel alignment needs to be checked, depending on the type of vehicle you have you will need either a 2 or 4 wheel alignment that should get you fixed up and running straight again.
At Amral Autocare, our ASE certified staff will first perform a steering and suspension check. Just like a doctor would assess your overall health before performing surgery, the vehicle must be thoroughly assessed before an alignment is performed. Components such as tie rod ends, ball joints, idler and pitman arms, struts, stabilizer bars, sway bar links and bushings all need to be in solid condition. If the system is not in peak performance all the work that goes into alignment will be lost when you hit the first bump down the road.
It's important to stay up to date on your alignment needs to safely drive your vehicle and to preserve the life of your tires. At Amral Autocare we have the most current technology, parts and training to take care of your alignment needs.