Amral Automotive Auto Care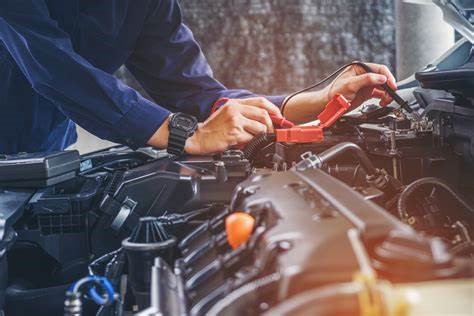 At Amral Automotive Auto Care we pride ourselves on our quality. Our duty is to report to the customer everything that is necessary for the safety of your family and reliability of your vehicle. If the customer is equipped with all the information required, they can make the most educated decision on the proper care of their vehicle.
We know, from experience, that it's cheaper to maintain a vehicle than it is to repair after a breakdown. We firmly believe that proper maintenance is key to trouble free driving. Maintaining a vehicle starts from the day it's purchased. Vehicle manufacturers provide detailed guidelines for the overall health and wellbeing of their vehicles. At Amral we utilize these guidelines in order to access required maintenance. If the vehicle is being used in harsher conditions, at times, it may be necessary to perform tailored services as needed.
Our goal is to access your vehicle's condition. Keep the customer informed and keep them involved in the decision-making process. By utilizing quality parts and technicians we provide quality service that is backed up by an industry leading warranty of 24 months/24,000 miles.
Proper Procedures | Quality Auto Care and NAPA Parts
Currently vehicles are more technologically advanced than before. Vehicles now are equipped with turbochargers, direct injection and other systems to best meet emissions demands set forth by the government. These vehicles aren't the carbureted cars of old.
In order to keep up with the ever-changing technology our technicians must have continued training and have the most up to date procedures. At Amral we outfitted our shop with most cutting-edge technology and information available to accurately repair your car. Our ASE certified mechanics have the experience, expertise and training to preserve your new car warranty.
The Truth About Vehicle Warranties
The Magnuson-Moss Act give you these rights:
NAPA Auto Care centers are authorized to perform all vehicle manufacturer's scheduled maintenance to retain your warranty.
A car manufacturer cannot force you to return exclusively to the dealer for maintenance or to use brand of replacement parts offered by that dealer.
The law protects your manufacturer warranty when you have regularly scheduled maintenance performed at qualified facility, such as a NAPA Autocare center which utilizes appropriate parts and procedures.